Villita Typeface
Typeface. Inspired by the ornate tiling pattern on the exterior of the National Museum of Mexican Art in Chicago and the neighborhood of Pilsen, Chicago.
Digital Poster. Poster with custom typeface was exhibited for "Sight Six" AIGA and Chicago Architectural Biennial poster exhibition.
Sculptural Piece. 2 Pieces consisting of over 2,000 tiles was exhibited at Typeforce 9: An exhibition for emerging typographic all-stars.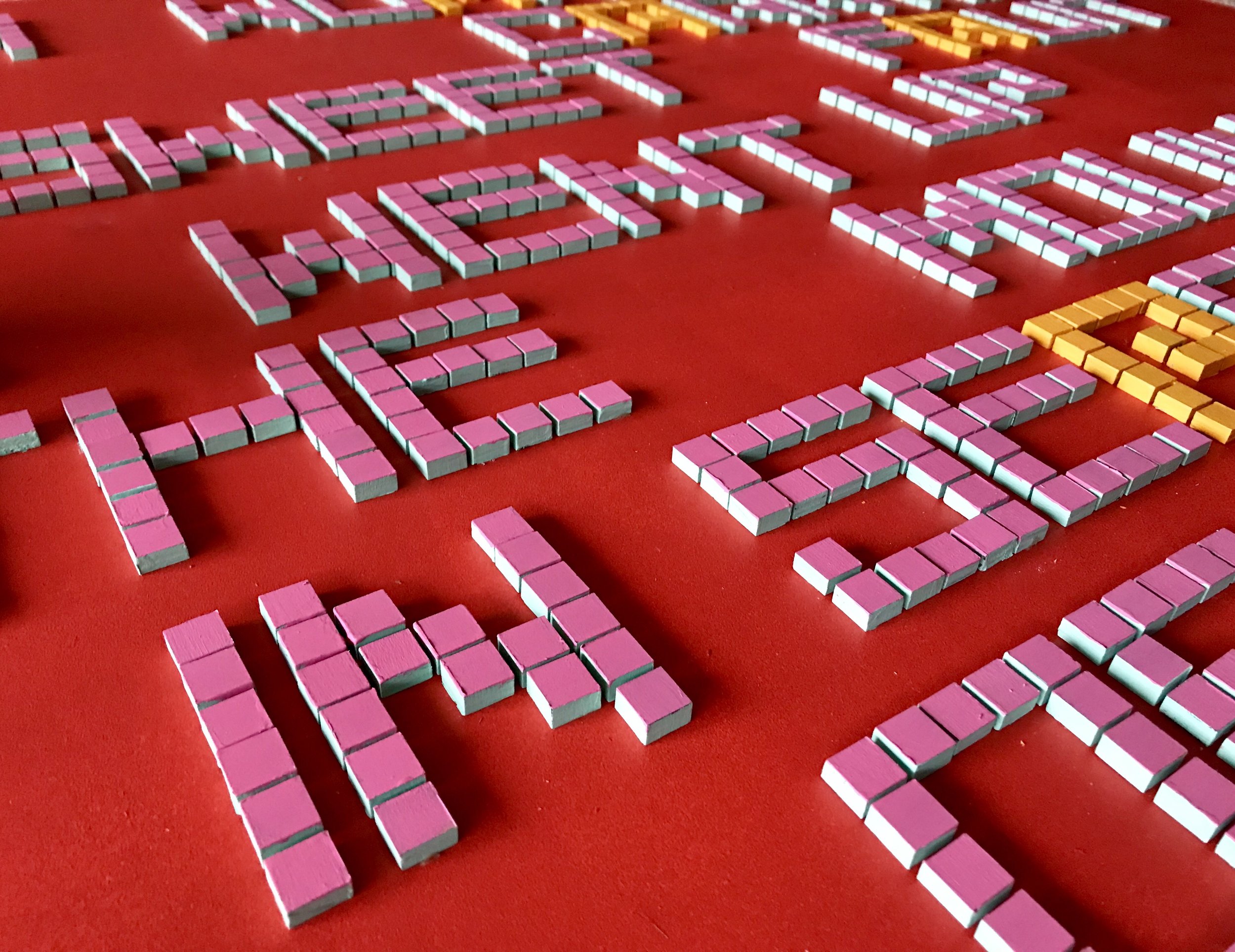 Maria. 48" x 42". Hand set type
Tomas. 48" x 42"; Hand set type